ESPECIALIDAD
Illustration
Back to the essence
Window display illustration for Cosentino City Madrid. On the occasion of the launch of their new range of marble surfaces Silestone LOFT, whose style guide revolves around the urban character of five neighborhoods, and the Christmas campaign, "Five Christmases" (Cinco Navidades) transports us to that long-awaited desire to get together again while celebrating the differences of Christmas traditions around the world.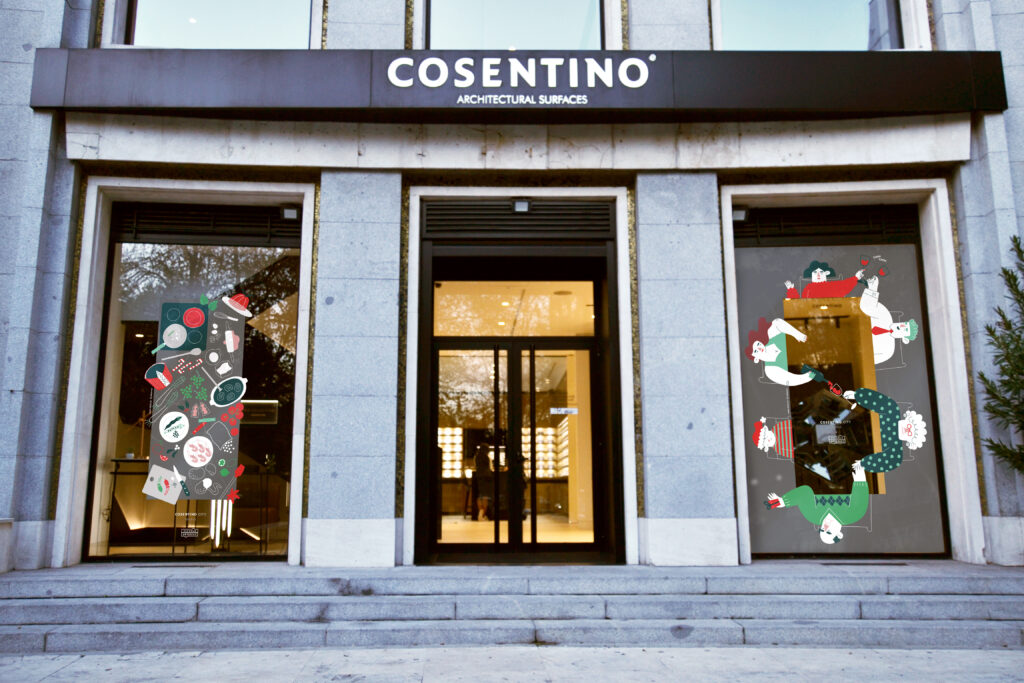 The style of Cosentino
Cosentino is characterized by an industrial, versatile and modern style. In this proposal, the central element is the material itself: the texture of the marble is the protagonist and the illustrations are created from it. The limited color palette unites Cosentino and Christmas and uses a modern illustration style. Both windows complement each other: playing with the positive and the negative, the empty space and the before and after, the illustrations work alone but are part of a whole.
Starting from the concept on which the narrative of the new Silestone LOFT range is built, the five neighborhoods, their differences and their meeting points and the connection of the individual with materials through emotions and sensations, a question arises…
What does Christmas look like in each of the five neighborhoods which LOFT is based on?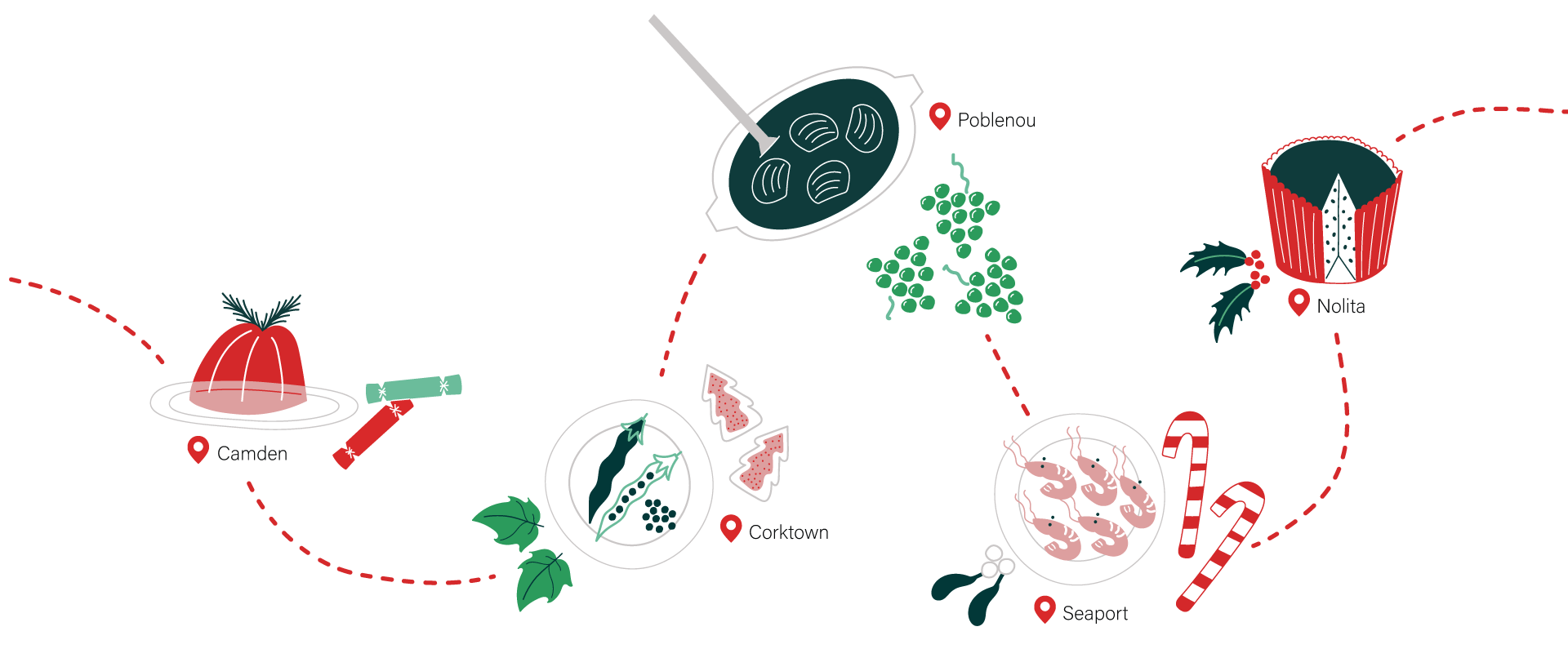 Moodboard